MOST POPULAR COCKTAIL GLASSES
Here at GO Bartenders we believe that the cocktail is the star. Our barstaff are well versed in the art of cocktail mixology. This school of catering provides the artist with the expertise to garnish a cocktail with more in mind than just an umbrella. Your cocktail barman will pair fruit with zest, fire with ice and balance design alongside taste. Our cocktail garnishes are perfect partners for your service and your choice of cocktails. Something special, if you have an event theme that can be presented to accompany your drinks selection, let us know
Lavender cocktail garnish
A delicate touch.
Blackberry and lemon peel garnish
Perfect for most citrus cocktails such as Bramble.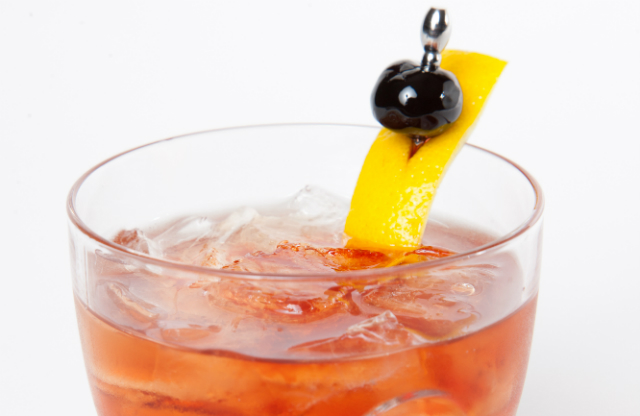 Maraschino and Orange peel
A delicate touch of style.
Thin and long orange peel garnish
Orange peel, contrast and extra taste.
Rose Petal Martini.
Fantastic aroma and beautiful colours.
Orange peel twist and mint.
A delicate balance between aroma beauty.
All you need to know before booking your private bartender...
Cocktails, bars, glassware, drink garnishes, types of barstaff, ideas and tips. Everything you will need to know when booking your private event.
WHAT IS A COCKTAIL BARTENDER?
Our cocktail and flair bartenders are capable of mixing all the classic and vintage cocktails. "Perfection is key" as a cocktail barman will always be able to customise your cocktails with a personal twist to suit the particular needs of each guest. A great barman has a great outgoing personality and can interact with people and share his knowledge and experience.
Our range of mobile bars are the perfect focal point for any event. When you hire one of GO Bartenders transportable bars you can be sure that your cocktails will be serve with speed and style.
Custom designed for private hire events our mobile bare allow the bartender to spread out of the cocktail tools. This means that the speed and precision of service is taken to the next level. All of our mobile bars consist of a designated service area, where the bartender presents the drinks to the guests. A work surface where all tools, spare stock, garnishes and fruit is carefully sat and prepared. Spreerails are the final but equaly important element of our mobile bars as they allow the staff to pour spirits quicker.
WHY HIRE A MOBILE BAR FOR MY PRIVATE EVENT?
Flair bartending is efficiency of movement with a touch of glamour. Technically speaking, flair is the art of flipping, spinning, throwing, balancing, catching bottles, drinks, and various bar tools such as shakers and ice scoops while making cocktails. A flair bartender requires a catalogue of exceptionally technical pours and cuts that ensure accuracy and elegance while performing various tricks and moves. In other words a flair barman has all the skills and knowledge of a cocktail barman plus a little extra entertainment for your guests. GO Bartenders Hire are no strangers of the classic phrase "can you do a Tom Cruise?!" from the popular 80s' classic "Cocktail" which opened the eyes of the world to a whole new world of flair art.
WHAT IS A FLAIR BARTENDER?
Cocktail studio banner
Cocktail studio banner. Choose your cocktails glassware and garnishes for your event.
Professional service.
We can proudly say that we work along side with some of the best, most presentable and professional flair bartenders and mixologists the UK has to offer.
Industry standard equipment.
From mobile bars to bar-tools, we ensure that nothing but the best equipment is used for your events.
We believe in a fair price.
We will always stick to your budget. With GO Hire we always push for value and quality.
We love what we do.
We bring commitment and enthusiasm to every event we're involved in. We pride ourselves on our can-do attitude.